Vicar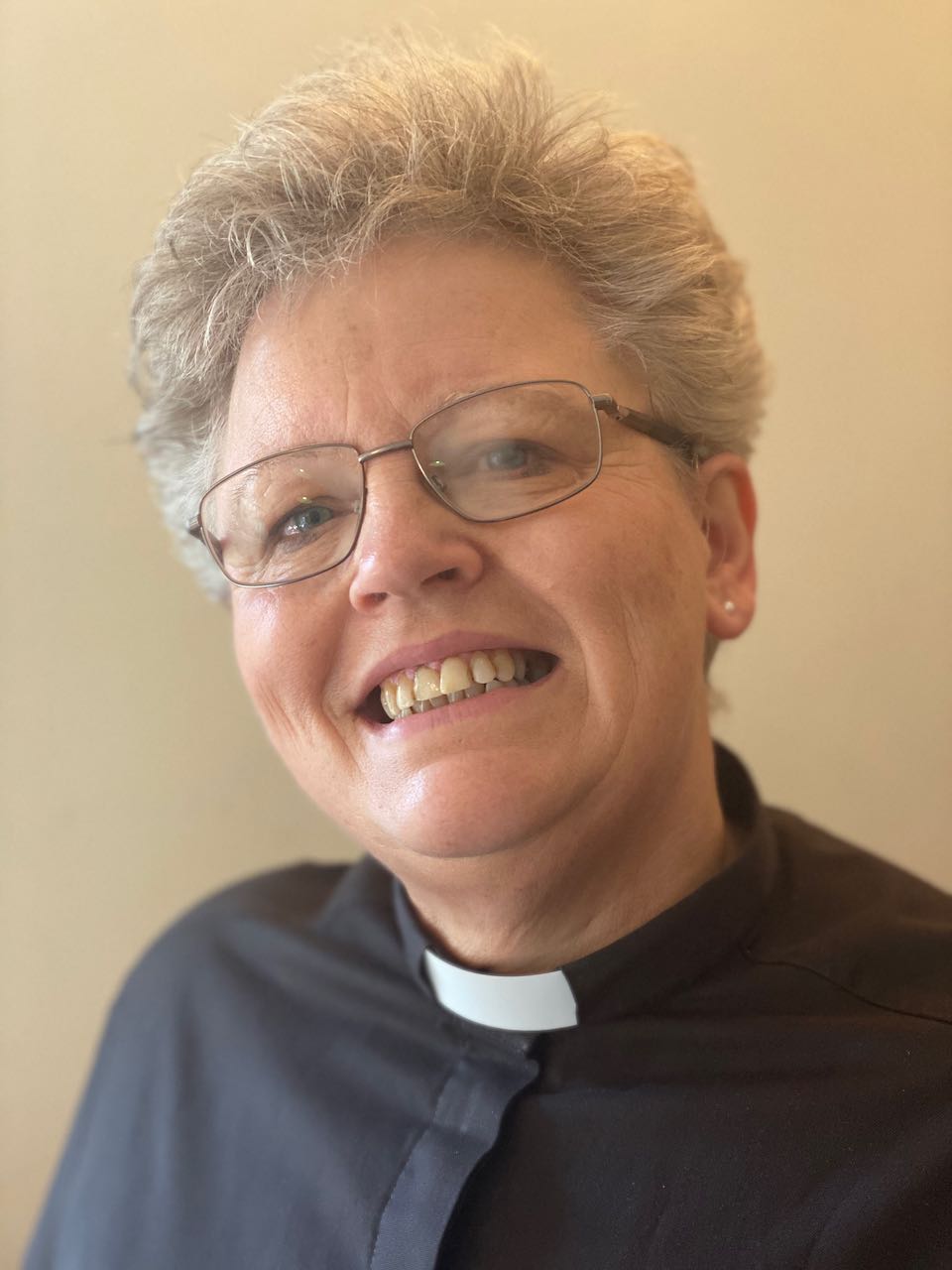 Revd Linda Cronin M.A., B.A.
Welcome to the Parish of Glenavy. I have been in the parish since Feb 2020, having arrived from England. I was ordained in 2008 and have served in Barrow in Furness, Cheltenham (as a School chaplain) and most recently in Telford, Shropshire, where I was a Vicar on two housing estates.
I originate from Devon, but spent most of my adult life in London, prior to Ordination. I am married to Steve and we have 4 children – two sons who are married and live in England, and two daughters who live with us in Glenavy. We also have two grandchildren in England.
At the Vicarage we have chickens, a rabbit, three dogs and quite a number of tropical fish! I am a musician and enjoy good music. I also love the sea and we now have a house in Millisle, which is wonderful. I look forward to meeting you.
Diocesan Readers

Steve Cronin
I was born in Fulham, West London and lived thereabouts until we moved away in 2008, (see Linda's bio above).
Before moving to Northern Ireland I worked in schools / colleges, specialising in Design Technology, IT and Health and Safety for over 40 years.
I was licensed as a Reader in 2014 at Hereford Cathedral.
Graham Chipperfield
I was born in Dartford Kent but have never lived there. I am the son of a soldier and consequently have travelled extensively all over the world. I also served in the Forces myself from 1970 until 2007.
I studied with the Open University and gained a BA(Hons) in European History in 1991.
I moved to Crumlin in September 2015 with my wife Alison. We have two grown up daughters, both married, and in September 2019 we became Grandparents when both girls gave birth to little boys on the same day in the same hospital.
I studied with St Johns College Nottingham for the Certificate in Christain Studies and obtained my Readers Licence in June 2014 from Archbishop Venner, Bishop to the Forces whilst working in Germany.
Alison and I live just outside Crumlin with our three cats, Wynkin, Blynkin and Nod.
Rosemary Taylor
I have worshiped in Glenavy Parish since childhood, with a few years in Lisburn Cathedral while living in Lisburn. Over the years I have been involved in prayer ministry, and have volunteered with 'Fields of Life' in Uganda several times, working in schools, community and health care projects. I was licensed as a Diocesan Reader on October 2014, in St Aidan's Church, Glenavy.
I have spent my working life in various management jobs in the Health Service. Outside of work I enjoy being creative, especially doing embroidery, and being outside in the garden or escaping for a walk down the fields.
Reg Haslett
I have been a member of Glenavy Parish all my life and came to faith in my early twenties. I was brought up on a local farm but decided to study chemistry at Queens, which I did to PhD level. I taught chemistry for 30 years initially at Ballyclare High then at Wallace HighI was married to Liz for 37 years and we had two children, Timothy and Anna. Sadly Liz died in 2014.
I was licensed as a Diocesan reader in 1999. I was also involved for many years in prayer ministry and have served at times over a 10-year period as a volunteer hospital chaplain.
My passion is outreach and I have served on many mission teams doing street work. My hobbies are photography and gardening. I have a great interest in astronomy and I love watching nature programs. To me, these topics reveal the greatness and the creativity of God in a vivid way.